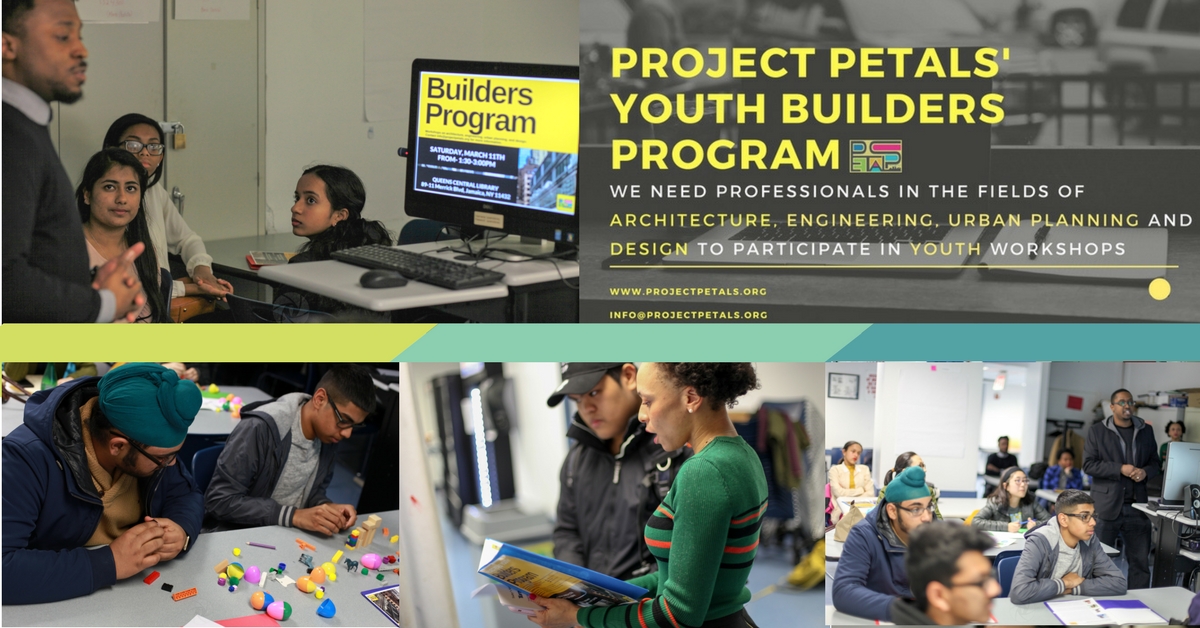 We are seeking volunteers in the areas of architecture, engineering, and urban planning to share your experiences, information, and advice with young people, in regards your profession.
The workshop will take place in Queens and Brooklyn, New York.
We need speakers for the day to discuss:
Your profession?
What steps did you take to achieve your goals?
What education did you receive?
What inspired you to pursue your career?
How your profession makes an impact?
Please email us at info@projectpetals.org, for any questions.
---