Project Petals benefit dinner at Sauce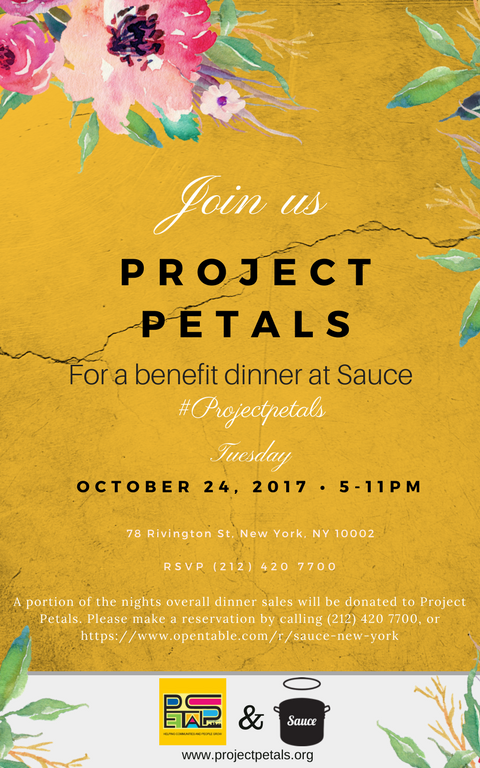 Join us for a benefit dinner at Sauce.
Project Petals invites you to our first benefit dinner at Sauce Restaurant, raise funds & enjoy a delicious meal! 
Project Petals will host a fundraising dinner at
Sauce
, located at 78
Rivington Street, on October 24 from 5:00 pm – 11:00 pm.
Twenty-percent of the proceeds will help fund Project Petals' mission to revitalize under-served communities and fight the social, economic, and environmental injustices that hinder community development.
The proceeds made on October 24 from restaurant patrons will go to projects like the Youth Builders Program, which aims to educate future urban planners, architects, and engineering leaders in local communities.  This series of workshops helps young people re-envision their individual role in shaping their community and environment .
If you can't make our fundraiser then you can donate through Paypal below.
Donate with PayPal