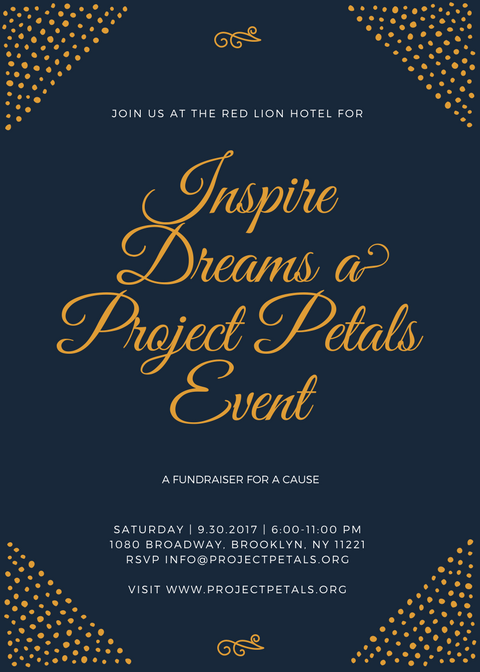 We cordially invite you to be a part of our fundraiser Inspire Dreams: A Project Petals Event that will take place on Saturday, September 30, 2017 at Red Lion Hotel in Brooklyn, New York.
Your support of our fundraiser will support our Project Petals Youth Builders Program that helps young people become future leaders and the builders of our communities. Our program operates in New York City  and will start in Uganda this fall. Our programs remain highly in demand and will continue to foster new career opportunities for our youth in New York City and help us with community environmental projects.  In addition to creating future business and suitability leaders in Uganda.
More details to come. Please email info@projectpetals.org for more information.