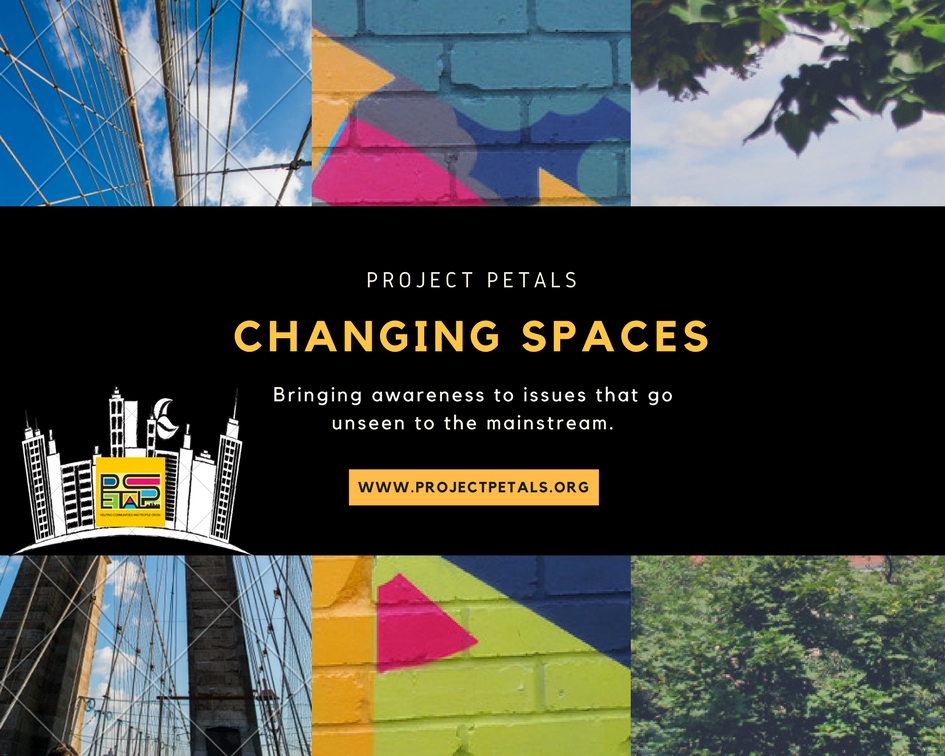 Project Petals is proud to announce our Changing Spaces Campaign in NYC  the goal is to create advocacy and bring awareness to environmental conditions in the United States that go unseen to the mainstream. The challenge! We are asking participants to take a picture in front of a space in their community that needs changing for the better. With a Project Petals sign that states : Changing Spaces.  Please use the hashtag #projectpetals!
Participants will then post their photos to Facebook, Twitter or Instagram. Then @ our social media accounts.
The participant with the most likes, shares or comments will win a space overhaul. ( Please keep in mind the public has to have access to the space)
The idea is the Changing Spaces Campaign will allow participants to have a platform to bring attention to spaces that many don't see and will give us all a chance to advocate on behalf of the communities.
Let all get ready to Change Spaces!
If you'd like to donate to the Changing Spaces Campaign, so we can have a larger impact click here.